Bobbye and Tonilee from Daily Disciples Ministries teach ongoing Bible studies in San Diego, California as well as offer the opportunity to participate online.  
You can join the study at any time…all of the Bible teachings are recorded, so you can catch up, watch the videos or follow along at your own pace.
They have written over 22 Bible studies since 2002 (Book studies and topical). These studies can be found at www.dailydisciplesstore.com.  If you would like to see a sample study, please contact the ministry at 800.992.0369.
Daily Disciples Fall Bible Study
Spiritual Warfare
September 24th-November 19th (2013)
Join us for a Bible Study series that will change your life forever!
Bobbye & Tonilee are teaching "live" the Spiritual Warfare Bible Study. Sold and distributed throughout the world to churches, groups and individuals, this study is biblically grounded in the truth of God's Word. Get the facts about Spiritual Warfare. Four Powerful Lessons Included.
Do NOT be a Victim to the Wiles of the Devil.
Get the TRUTH and BE SET FREE.
WHEN: Thursday, September 24th through November 19th 7pm – 8:30pm in person and will be recorded and available for those who cannot attend in person.
WHERE: La Jolla Community Church: 4377 Eastgate Mall  San Diego, CA 92121
COST: $15
Pre-registration is highly recommended for the LIVE attendance as seating is limited.
All registrants will receive teaching video links each week from the video.
Call 800-992-0369 for information
Email info@dailydisciples.org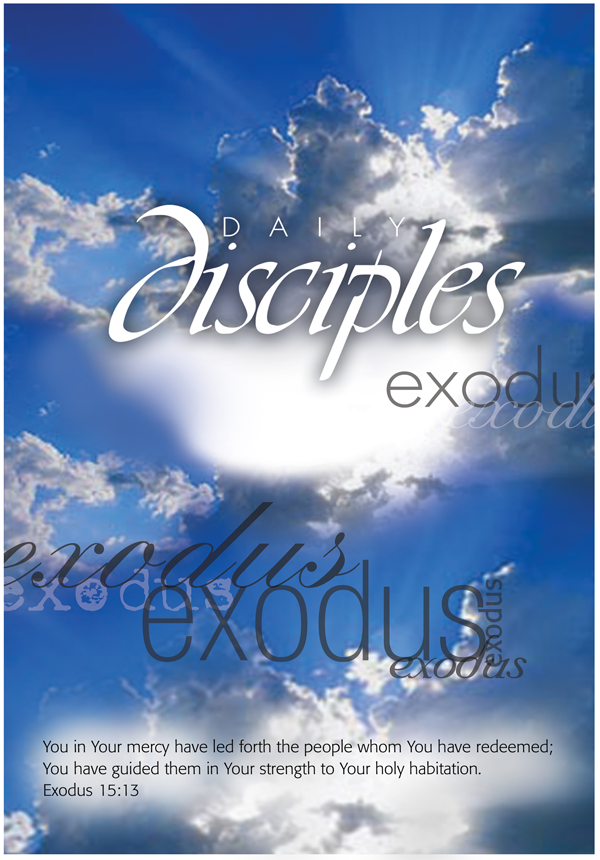 The book of Exodus chronicles the lives of the Israelites as they are led out of Egypt on a journey to enter the promised land. Through their leader, Moses, God delivers them from their bondage in Egypt and forms them into a new nation. God demonstrates His awesome signs and wonders throughout this book and despite the peoples' disobedience, God remains faithful to hear their cry and to answer them. Exodus lays the foundation for new concepts as we are introduced to the Ten Commandments, the distinction of duties of the twelve tribes and the building of the temple of God. This study is designed to ground its participants in foundational principles necessary for further growth and maturity in Jesus.